SUBSCRIBE to our fortnightly email newsletter to receive more stories like this.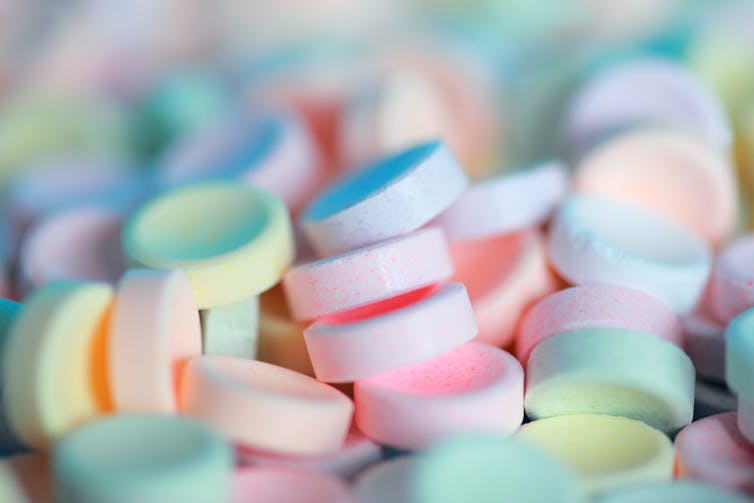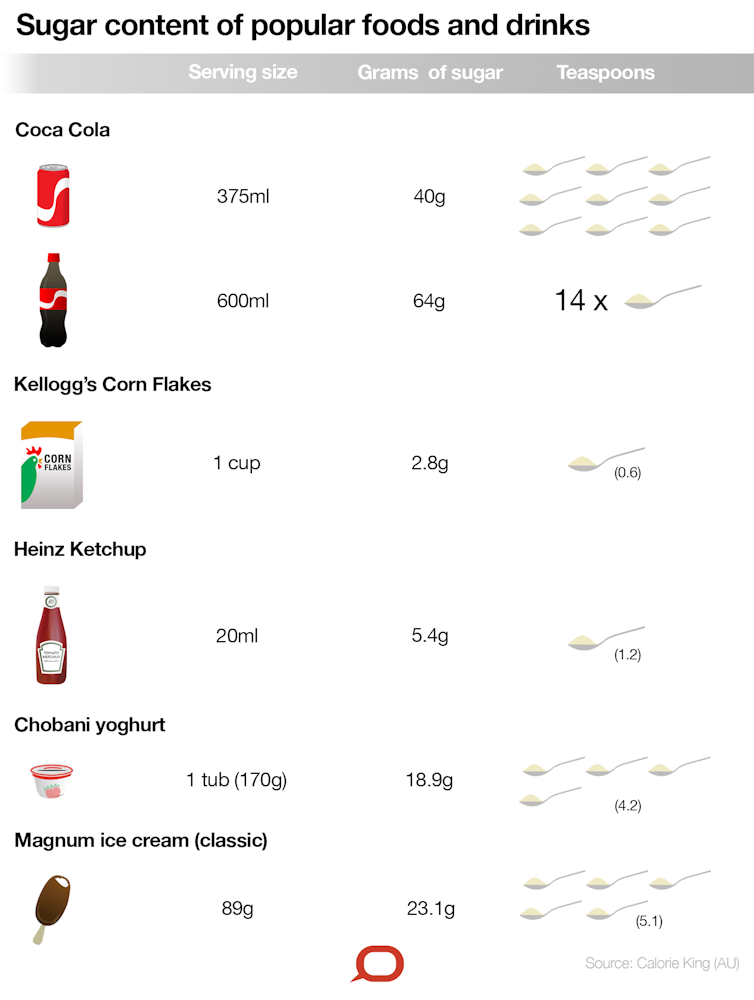 Most of the concern about excess sugar consumption has been focused on weight gain, and rightly so. Our livers can turn sugar into fat. Too much sugar – and too much soft drink, in particular – can cause fat to be deposited on our waist. This is known as visceral fat.
Read more: Health Check: how much sugar is it OK to eat?
Visceral fat is especially harmful because it increases the risk of heart disease and type 2 diabetes, even when blood sugar levels are higher than normal.
But what does the science say about sugar and the raft of other conditions we see in the headlines every other week? Let's look at two examples: dementia and cancer.
Dementia
Dementia is an umbrella term for brain disorders that cause memory loss, confusion and personality change. It's the greatest cause of disability among older Australians and the third-biggest killer. Alzheimer's disease is one type of dementia.
The research does not show that sugar causes dementia. But there is emerging research that suggests high-sugar diets may increase the risk of developing the disease. What we can say is that there is a link between high-sugar diets and dementia, but we don't have evidence to show that one causes the other.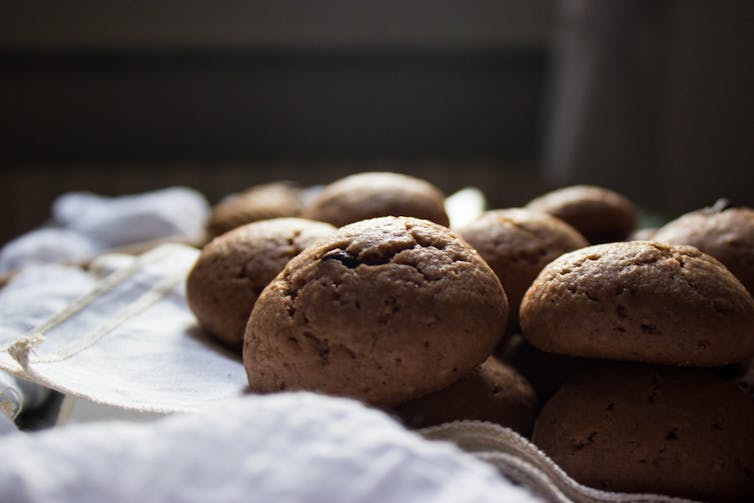 Together, these studies tell us that the brains of people with Alzheimer's disease struggle to metabolise sugar for energy. The changes in the brain seem to be linked to persistent increases in blood glucose over a long period of time. And the damage to brain cells is occurring well before overt symptoms of Alzheimer's appear.
We don't know if simply consuming high amounts of sugar results in the build-up of glucose in the brain. But other research also supports this theory.
A recent analysis of more than 3,000 people found that those who drink sugary beverages were more likely to have smaller brains and perform worse on a series of memory tests.
The researchers calculated that consuming one to two or more sugary drinks per day could be equivalent to up to 13 years of additional brain ageing. And a separate analysis of soft drink versus fruit juice reported similar affects. 
Cancer
Cancer is a condition in which the cells in the body mutate and rapidly multiply. It's Australia's second biggest killer and will affect half of Australians if they live to 85.
There is no evidence that sugar causes cancer, but there are at least two ways in which they are linked.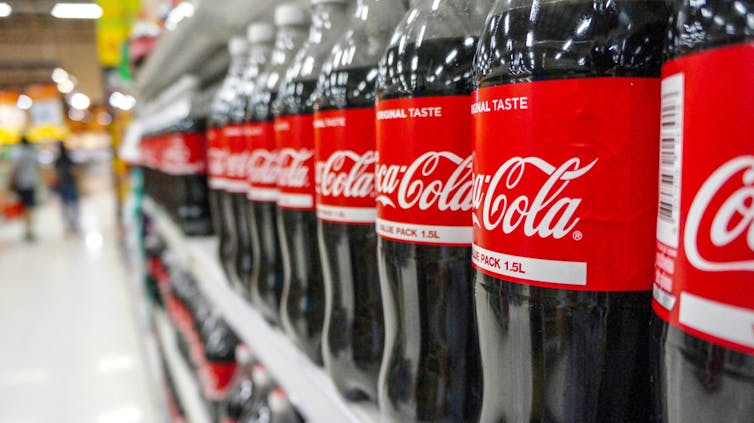 This suggests that independent of any change in your weight, consuming too much sugar may increase your risk of developing cancer.  
Read more: How Australians Die: cause #2 – cancers
But we need to be cautious about the quality of data available directly linking cancer to sugar consumption.
A recent study of 35,000 people, for instance, reported a link between higher obesity-related cancer risks and heavy consumption of soft drink. But the authors point out that it was impossible to specifically separate drinking soft drinks from other unhealthy behaviours, such as smoking or lower levels of physical activity.
What does it all mean?
Much of the current discussion about sugar focuses on the effects of excess energy intake and weight gain, and the subsequent risk of diabetes, heart disease, cancer and some forms of dementia.
But while being overweight or obese increases your risk of these diseases, excess weight is not a prerequisite.
While the development of diseases are no doubt also based on genes and lifestyle factors other than diet, the evidence of the potential harms of high-sugar diets is accumulating. It's certainly compelling enough for many to consider limiting how much sugar we eat and drink.
Whether or not the sugar itself is the culprit, sugary foods are linked to health problems – and that should be reason enough to cut down.
This is the final article in The Conversation AU's four-part series on sugar. Catch up on the other instalments on how the different types of sugars compare, whether it's better to substitute sugar with fruit, and why you don't necessarily have to quit sugar to be healthy.
Disclosure statement
Kieron Rooney receives funding from the ARC and has previously received funding from the NHMRC and Meat & Livestock Australia (MLA). Kieron is a council member of the Australian and New Zealand Obesity Society.
The University of Sydney provides funding as a member of The Conversation AU.
This article was initially published on The Conversation AU on 09 March 2018 nd has been republished here courtesy of The Conversation's Creative Commons licence. Read the original article here.
SUBSCRIBE to our fortnightly email newsletter to receive more stories like this. 
Comments